Rams Hill Farm Flowers
We have lots of flowers planted, but here are the details for those of which we have too many. Instead of just thinning them, we would rather share them.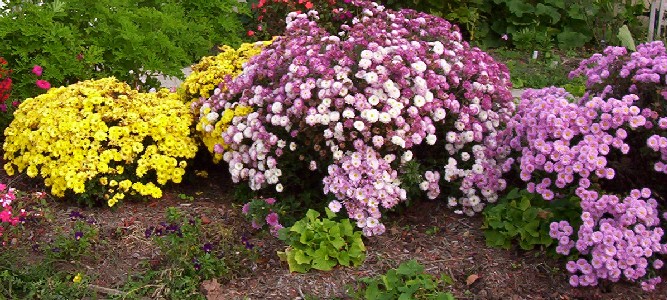 Chrysanthemums: various colors, bloom in the fall, regrow every year and spread! These are pictures from last fall.
Clematis:another pretty flower we have growing, not enough to share. I maybe able to harvest seeds.
Iris, white bearded: bloom around Mother's Day, regrow every year and spread!
Sedum, yellow: blooms summer through fall, evergreen and spread!