My Crafts
I am willing to make the items on this page and some other similar crafts on a per project basis. Please email me at
Tam...@RamsHillFarm.com to discuss your project. I also have a list of stuff that can be borrowed, so you don't need to buy it for occaisional use.
Click on the pictures for larger images.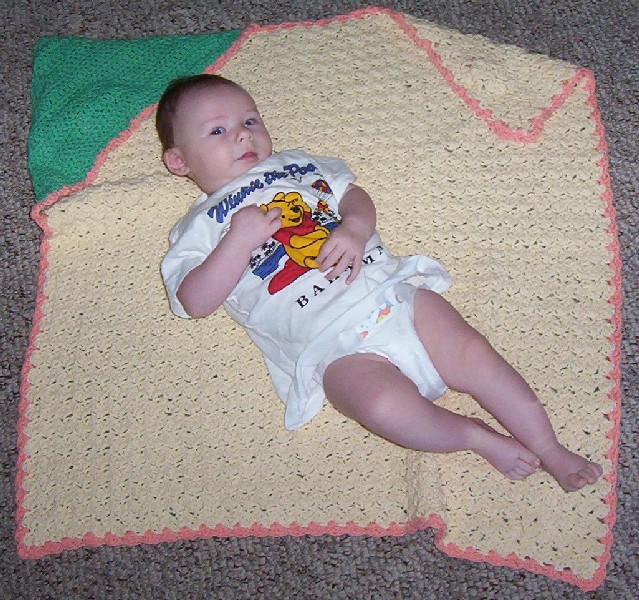 I taught myself crochet, so I could make this hooded baby blanket for Bridgit, I got the pattern from Lion Brand Yarn, though it was supposed to be made with their "Pound of Love" yarn, I used a cotton yarn, so it needed a little more than a pound. Actually Granny had taught me how to crochet when I was younger, but like riding a bicycle, I forgot how...
I found the Crochet Guild of America
These Roman Shades are easy to make. I got the patterns from a "Sewing for Dummies" pattern, which I had to modify, our windows are narrow or wide.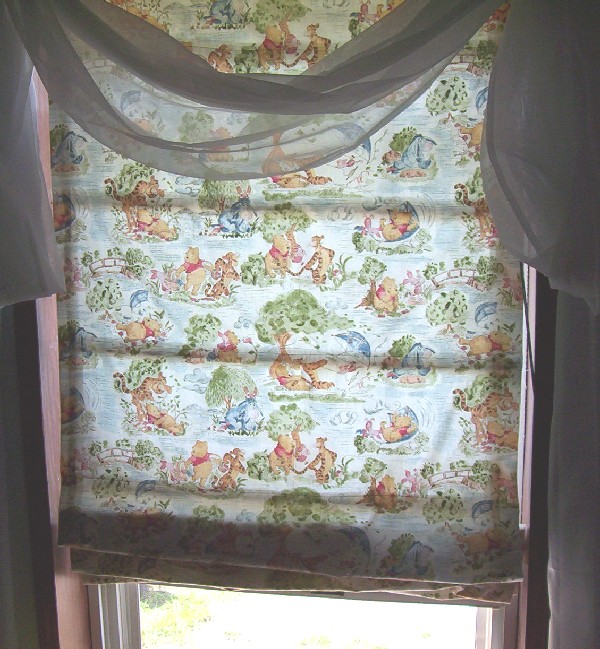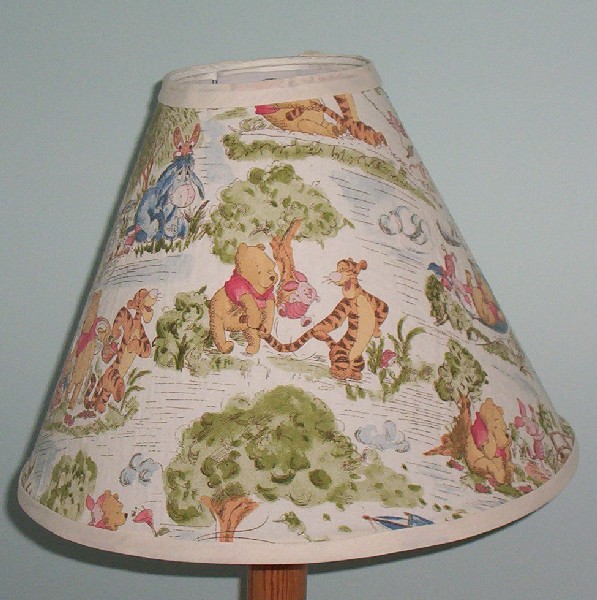 For Bridgit's Room I used a Pooh & Friends theme. I had extra fabric from the window shade to make the lamp shade.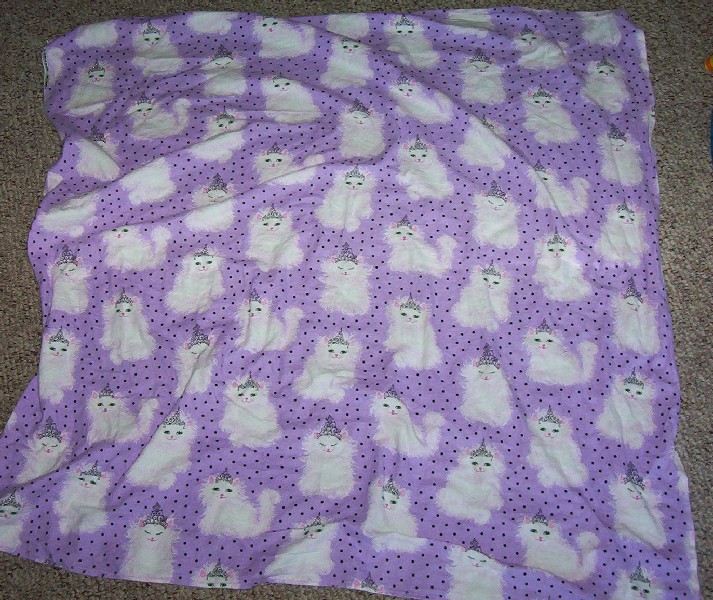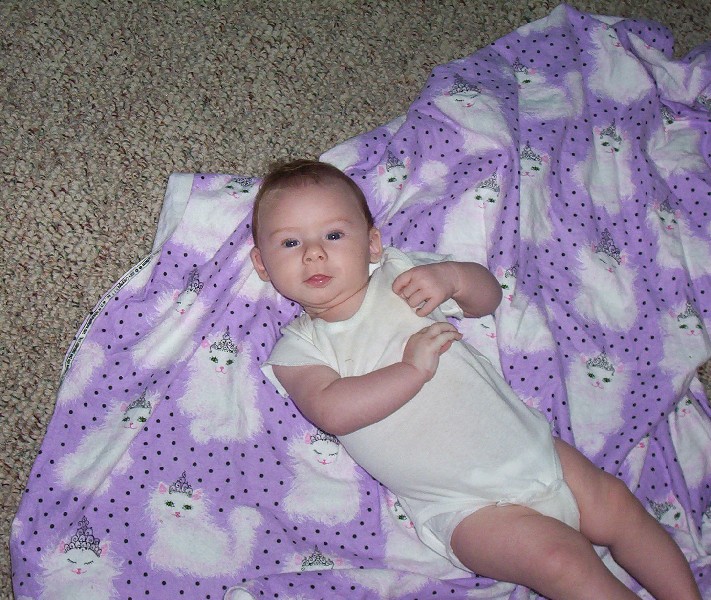 Receiving blankets purchased in the store are too small to make a good swaddling blanket. So I asked my mom to pick up some flannel at the fabric store for me. All I did was make sure it was square and hem the non-selvage edges. I could have hemmed all 4 sides, but why waste the time. Bridgit loves her "Princess Kitty" blanket.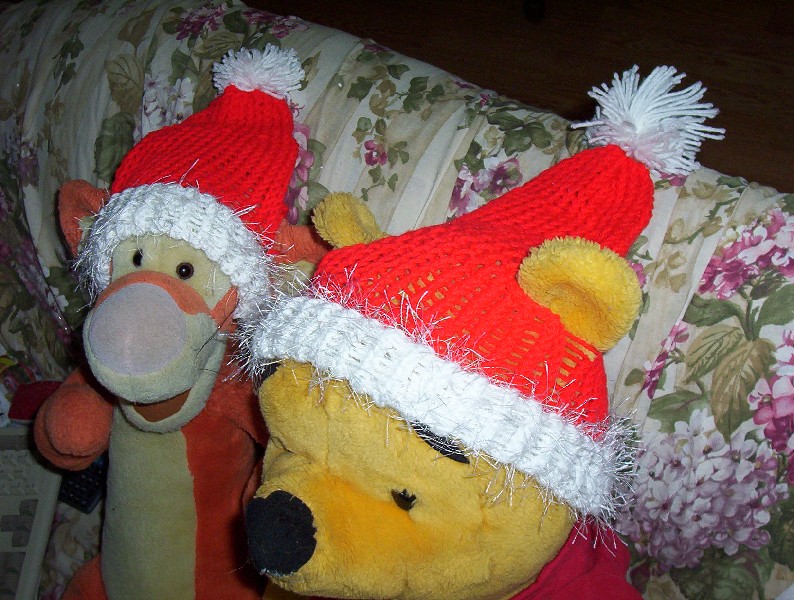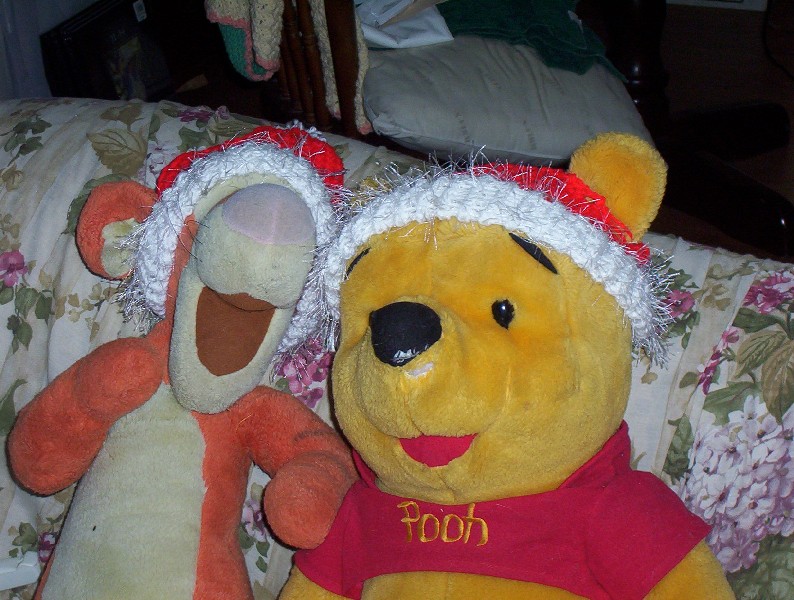 Pooh & Tigger got Santa hats last year. I used a "Knit Wit Round Looms", and "dropped" stitches to make it to a point. This year I will have to make one for Baby Roo, Too!!
I had also used the Knit Wit Round Looms to make gift bags, particularly for bottles and jars. I forgot to take pictures of these, but I will of the ones I make this year.
I found the The Knitting Guild Association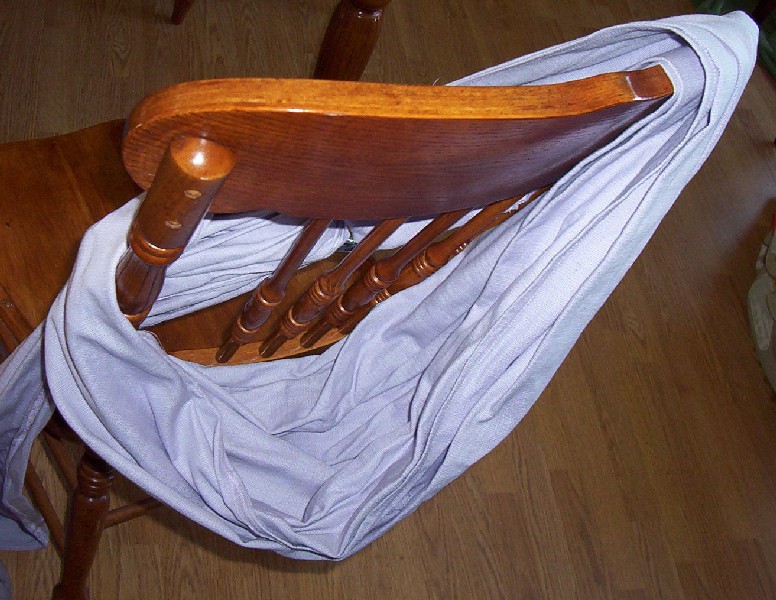 I love this baby sling. It is advertised to use to help carry your baby, but you can also use it to protect her, ie covering the booster seat in the restaurant, or the shopping cart seat. And you can use the part that you would normally carry her in to help hold her in the seat. It can also be used as a blanket for the floor, or in the car, as well as a nursing cover. I made it for Bridgit out of fabric I had originally gotten for curtains. We tested it with a 20 pound bag of dog food, plus 2~8 pound dumbells. I will make one for you for $10 plus materials. Maya Wrap has the directions on their site for making your own, or you can buy one from them. They also have streaming video of how to use it.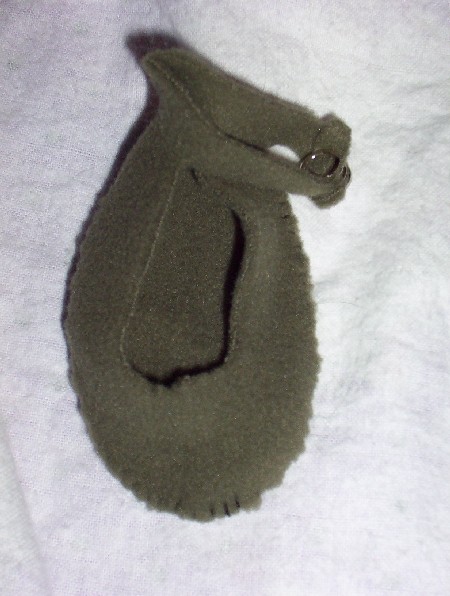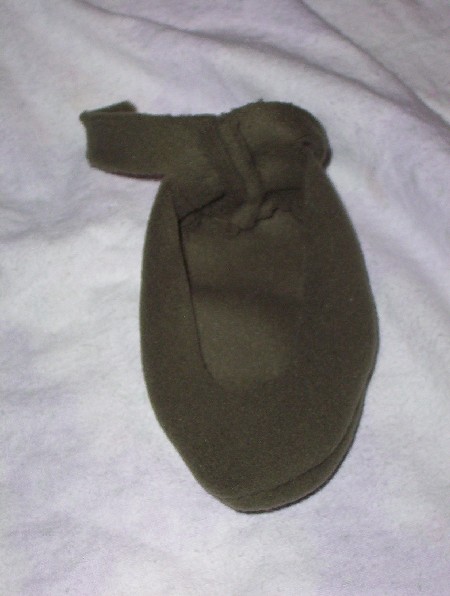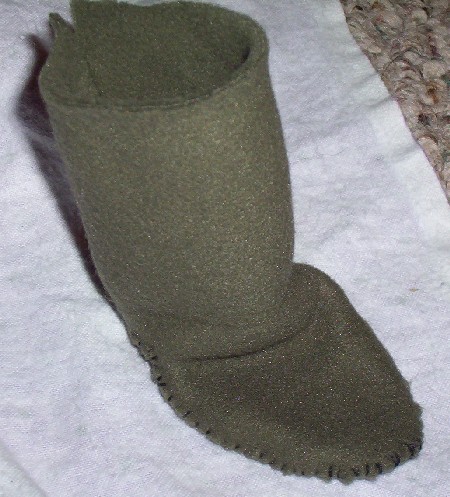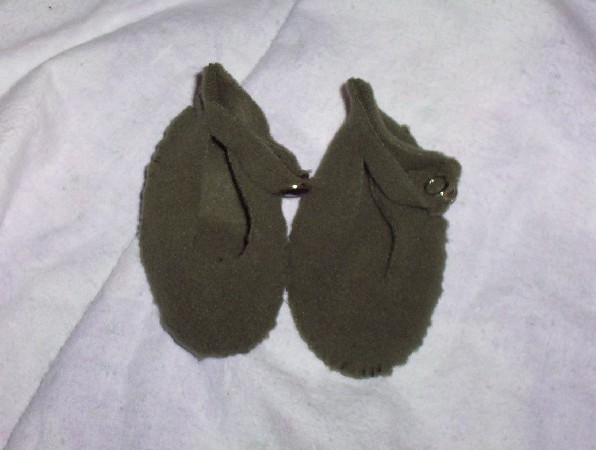 At the Home Sewing Association, I found a pattern for Baby Chinese Slippers, which I made, and also adapted into baby boots. These are made out of fleece and I don't think would be good when Bridgit can walk, but then I will make them out of leather scraps. I made this pair thinking her feet were only 4 inches long, oops. Since this is my first pair and they aren't perfect, the slippers and the boots will be on the yard sale page for $3 for both pairs. The slippers and the boots were made with the stiches showing. I made one slipper, 6" too big yet, with the stiches not showing. I can make these in a variety of sizes from 4" to about 7.5". I also have a variety of colors of fleece to use.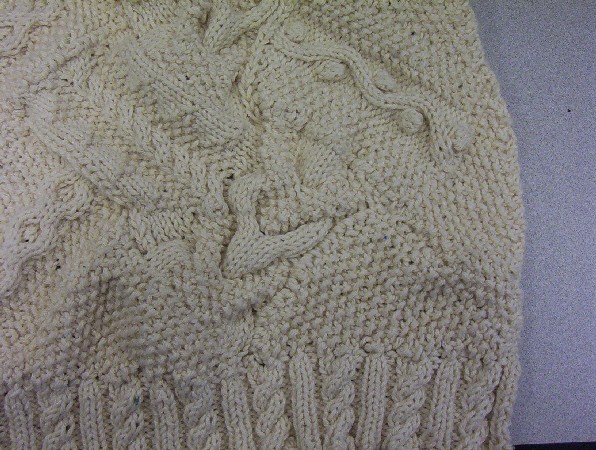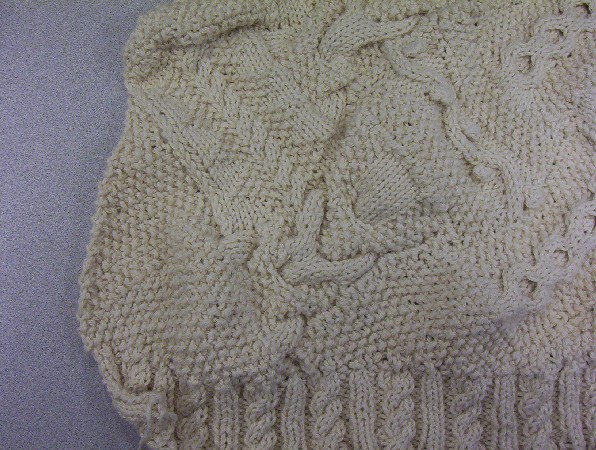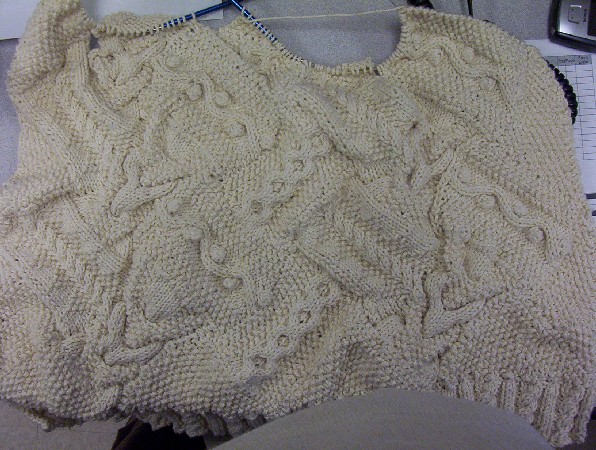 I started this sweater for Eric before Bridgit came. The main reason I have not finished it yet is because it has so many different designs in it. I enjoy doing the cabling and the entralac, but I think from now on there won't be as many designs in an entralac project.
Agreat place for fabric
Here are two sites about making diapers for baby!!
www.diapersewing.com
http://www.geocities.com/myfreediaperpattern/ This is for a one size fits all diaper, that I am going to use to make a diaper cover for Bridgit, who out grows EVERYTHING very fast!